Press Room - Year 2012
14 December, 2012
"The 1st Guangdong - Hong Kong Cloud Computing Conference 2012 cum the Launching of Guangdong - Hong Kong ICT Young Entrepreneur Programme" was held in Guangzhou on 14th Dec. AsiaPay was invited to be one of the panel speakers in "Finance" panel of the conference, sharing its expertise and inspiring views to Chinese entrepreneurs, deeply analyzing how finance and ePayment sector views and adopts Cloud computing in global market.
07 December 2012
" Mobile Business Summit 2012 - Mobile Finance in the New Era " organized by WTIA, HK Internet Society, HKWDC, was held at Cyberport in Hong Kong on December 7th. Mr. Joseph Chan, CEO of AsiaPay, was invited as a guest speaker and shared the latest mPayment development and insights on the future of mobile payment and mobile commerce. For more information, please visit the event official website.
18 November 2012
"The Third Press Conference of Public Satisfaction Survey in National Service Industry 2012" organized by the Economic Magazine, China Business Newspaper, the National Federation of Commercial Daily, China's Economic Innovation Development Alliance, was held at the Great Hall of the People in Beijing on November 18th. AsiaPay was awarded the "Golden Prize - Best Model Brand in Public Satisfaction of China's E-payment Technology"; Mr. Joseph Chan, the CEO of AsiaPay, won the title of "The Top 10 Most Influential Charm Leader in China's E-payment Technology".
16 November 2012
AsiaPay is pleased to receive "The HSBC Living Business - People Caring Award 2012" Certificate of Merit, presented by HSBC, in recognition of the company's corporate social responsibility in employee welfare and development.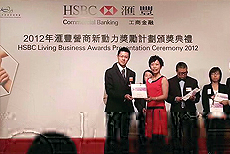 17-18 October 2012
"2012 Cross-border E-payment and China Market Summit" organized by AliPay, China's leading online third-party payment solution, was held at the Eton Hotel Shanghai on 17 - 18 October 2012. AsiaPay was invited to join sharing his insight on the latest ePayment development, outlook of epayment in Asia as well as his expertise on cross-border epayment services.
17 October 2012

AsiaPay is pleased to announce that Netsuite, the industry's leading provider of cloud-based financials / ERP software suites, has selected PayDollar as its ePayment gateway partner for Asia. With comprehensive support for major international credit cards and alternate payment types in Asia, NetSuite clients can benefit from AsiaPay's extensive reach of banks and payment types throughout Asia, leveraging over 40 currencies and more than 40 banks and payment partners in nine countries through multiple channels and multiple languages, as well as ePayAlert (advanced fraud detection tools). Please click here for more information.
20 September 2012
Merchants can now use "eVoucher" value-added solution that just launched by AsiaPay, to easily manage their coupon campaign. The solution provides hands-on admin tools and comprehensive usage and transaction tracking reports, facilitates campaign setup and coupon broadcasting through e-mail / SMS by just a few steps. Click here for more product details.
30-31 August 2012
SmartHK - "Upgrading and Innovation ‧ Hong Kong Expo 2012" was held in Hangzhou on 30-31 August, showcased Hong Kong quality service and innovative technology to mainland enterprises. AsiaPay was invited to join the event sharing One-Stop advanced payment solutions.
For more information, please visit the event official website.
15 August 2012
AsiaPay introduces "Installment Payment", supports ebusiness with more flexible payment terms and payment options to enhance the sales of high value products.
1 August 2012
AsiaPay is pleased to announce that SoftBank Technology Corp. (SBT) has selected PayDollar as its ePayment gateway solution.
SBT uses Visa, MasterCard, PPS, JCB payment acceptance services and scheduled payment solution ("SchedulePay") that PayDollar offers to serve Norton Security products sales in Hong Kong online store. Please click here for more information.
30 July 2012
AsiaPay launched "Xecure3D ACS (Access Control Server)" that provides online consumers of issuing banks with more secure user-friendly payment authentication mechanism and helps issuing banks to address and reduce risks and liabilities associated with online fraudulent payments. Please click here for more information.
30 July 2012
AsiaPay strengthened its partnership with Yahoo! Hong Kong, providing "Member Payment Service" to Yahoo! Hong Kong Deals website, simplifying the checkout process in order to improve the efficiency of online payment.
"Member Payment Service" complements to merchant's membership system, enables regular customers to make express and secured purchases with their membership. Please click here for more information.
10 July 2012
AsiaPay launches "Card Promotion Payment", enables its merchants to offer credit card discount promotions in their online shops. Click here for more details.
15-17 June 2012
"Beijing International Tourism Expo (BITE)" was held at China National Convention Centre on 15 - 17 June 2012, Asia's leading annual travel and tourism event organized by the Beijing Municipal Commission of Tourism Development. AsiaPay was invited to join showcasing the comprehensive suite of domestic and international payment as well as anti-fraud solutions for travel and tourism industry.
7 June 2012
AsiaPay is pleased to announce that AsiaPay and TenPay, China's leading third-party payment company have reached a strategic cooperation. TenPay can benefit from AsiaPay's world-wide merchants and payment solutions, allowing its Chinese members to enjoy a convenient and secure overseas online shopping experience. Please click here for more information.
30 May – 2 June 2012
The 16th International Soft China Expo was held in Beijing. It was the largest annual national software trade show accredited by the Central government. AsiaPay was invited to join the Hong Kong Delegation to demonstrate the latest online and mobile payment technologies, and to meet with other ICT expertise for experience sharing during the Expo.

For more information, please visit the event official website, or Hong Kong government news website.
25-27 April 2012
AsiaPay joined the Asian Banker Summit in Bangkok, one of the biggest annual meetings of the Financial Services Industry in Asia, and showcased its robust internet payment gateway solution (IPG), 3-D Secure solution, advanced ePayAlert anti-fraud control system and mobile payment solutions for banks and financial institutions. For more information, please visit: http://summit2012.asianbankerforums.com/exhibitors.
20 February 2012
AsiaPay launches ePayAlert, a real-time comprehensive fraud monitoring and control management system that can help detect and prevent online fraud. Banks, financial institutions, payment service providers (PSPs), airlines, hotels, and merchants can now optimize their fraud management operations effectively and efficiently, click here to view full article.
14 February 2012

eBay Kuponan, the group buying feature on eBay Philippines site, has recently launched its payment gateway via the PesoPay platform. Shoppers can now pay for their vouchers using their credit cards online and get to enjoy the best deals in the city all at the same time. Visit www.kuponan.ph to get to enjoy this new online shopping experience.
3 February 2012

Quorum International Inc., the company behind Toby's Sports, can now accept online payments using major credit cards (Visa, MasterCard, American Express, and JCB) and BancNet ATM cards. Sports enthusiasts can order and pay online on Toby's website, http://tobys.com/.
1 February 2012
In line with AsiaPay's initiatives in expanding to more Asian countries, AsiaPay has extended its payment technologies and services to India and Vietnam. AsiaPay now has a total of 10 offices throughout the Asian region offering comprehensive payment processing and local account services to merchants and bank partners.
11 January 2012
AsiaPay launches "PayDollar Debit" Payment Service, the most comprehensive debit payment option for the Asia Pacific region. Click here to view full article.