Press Room - Year 2011
13 December 2011
AsiaPay is pleased to receive the SME Award from the Hong Kong Business Awards 2011 organized by DHL and the South China Morning Post (SCMP). The award was given to AsiaPay for its excellent growth in business performance, market development, product innovation, commercial success, and corporate governance. Please click here for more information.
13 December 2011
AsiaPay is pleased to receive "The HSBC Living Business Awards 2011" Certificate of Merit, presented by HSBC, in recognition of the company's corporate social responsibility in environmental protection and employee welfare and development. Please click here for more information.
1-2 December 2011
AsiaPay participated as a sponsor in the World Cards and Payments China Focus 2011 in Shanghai.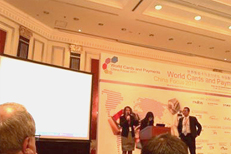 21 November 2011
Jollibee, the Philippines' largest and leading fast-food chain, launches its online payment service with AsiaPay's payment platform for the Philippine market, PesoPay, click here to view full article.
10-11 November 2011
AsiaPay was invited to the Payment Innovation (China) Summit 2011 in Shanghai and shared his insight on the latest payment technology.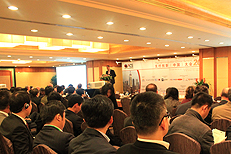 27-28 October, 2011
AsiaPay participated in the Sydney Internet Show, and showcased its comprehensive Asia payment products. For more information, please visit http://www.internetshow.com.au/sydney/exhibitor-asiapay-limited.stm.
18-19 October 2011
AsiaPay participated in the panel discussion at the WIT Conference in Singapore which tackled the future of mobile and how companies innovate to make use of mobile apps. Click here to know more.
10 October 2011
AsiaPay is awarded the Best SME Partners Award 2011 as The Best Online Payment Platform, by Economic Digest, one of the Hong Kong prestigious Economic Magazine. The award is in recognition for AsiaPay's outstanding performance in its product diversification, product quality, cost effectiveness and customer service excellence.
4-5 October 2011
Mr. Joseph Chan, CEO of AsiaPay, presented at the first Asia E-Commerce Conference in Kuala Lumpur, Malaysia. Mr. Chan presented the "Evolution of e-Payment & m-Payment: How Payment Innovation Help to Expand Your Online Business?" Click here to know more.
22 September 2011
AsiaPay partners with the Philippines' leading wireless services provider – Smart Communications, Inc., through its mobile commerce platform, Smart Money, to allow PesoPay online merchants to accept online payments made by millions of Smart Money users nationwide. Filipinos will get to enjoy a more convenient, simple and secured way to shop online, click here to view full article.
20 September 2011
AsiaPay Shenzhen Office has Grand Opening on 20 September, to provide thorough localized service to local merchants and MNC merchants.
25 August 2011
AsiaPay is pleased to receive the prestigious Prime Awards for Banking and Finance Corporations 2011 – Best Electronic Payment Platform. The award is in recognition of AsiaPay's outstanding performance in product development and service quality. AsiaPay will continue to innovate and strive to provide advanced electronic payment solutions and value-added services to its growing roster of merchant partners throughout Asia.
4 August 2011

Beabi, which provides a wide variety of multi-functional travel and storage accessories that include storage bags and toiletry kits, is now equipped with PesoPay's online payment solution. Beabi can now accept credit card payments online to serve its online shoppers. To learn more on how to organize your things, visit www.beabi.com.ph.
15 July 2011
AsiaPay expands its payment services and technologies to Malaysia, please click here for more information.


Runners' Runner, the Philippines' one and only race registration website catering to a wide set of fun runs and other sports activities, recently implemented AsiaPay's PesoPay online payment service. Running enthusiasts and organizers can now enjoy hassle-free online payments using their credit cards. To know more, visit www.runnersrunner.com.
14 July 2011

City Delivery, the premiere multi-restaurant delivery service partners with PesoPay, one of the leaders in online payment system, as its online payment provider. With Peso Pay, the City Delivery website is now equipped to process online credit card acceptance easily and efficiently. With City Delivery's growing roster of restaurants and home-based partners, consumers can enjoy convenient and more importantly, secure online transactions with PesoPay's payment gateway. To know more about City Delivery, its unique services and its partners, please visit www.citydelivery.ph.
9 July 2011

TCAT Philippines, an Internet marketing company that specializes in creating online promotions, launched its online store using PesoPay to process its online credit card transactions. You can visit www.tcat.com.ph for more details.
6 July 2011
AsiaPay is pleased to announce that Hong Kong Airlines has implemented AsiaPay's online payment platform, PayDollar, to support their online bookings.

Hong Kong Airlines will utilize PayDollar's advanced authentication and anti-fraud management tools to allow its customers to enjoy a safe and secure online booking experience. Please click here for more information.
9 June 2011
AsiaPay was invited as a guest speaker for the 4th eCMO Summit hosted by the Hong Kong Association of Interactive Marketing. During the conference, AsiaPay shared the present role of ePayment in the e-commerce industry and insights on the future of electronic payment and e-commerce.
20-21 May 2011
AsiaPay was invited to speak in the HKTDC Entrepreneur Day 2011 held at the Hong Kong Exhibition and Convention Center. AsiaPay showcased the latest online payment and fraud prevention technologies and shared some insights on the key market trends of CNP payment services.
11 April 2011
AsiaPay is awarded the "Certificate of Merit 2010 of Environmental Excellence".The Awards aims to encourage businesses and organizations to adopt green management and present them with an opportunity to benchmark their commitment towards environmental excellence. For more information, please kindly visit http://www.hkaee.org.hk/
15 February 2011
Spring Airlines, the largest premier low-cost carrier in China launched AsiaPay's advanced payment processing solution for its online customers in Hong Kong and overseas, to securely and conveniently make online payments. Please click here for more information.